At Synergy Wellness and MediSpa, PC, we offer all the top aesthetic services, including CoolSculpting®, a fat-freezing procedure that produces results in little to no downtime! Our Master Certified CoolSculpting® experts create a customized plan that fits your body goals, leaving you looking and feeling your best.
MD, Founder And Medical Director
Dr. Golding-Granado is a native New Yorker, who trained at Cornell University Medical School and did her residency at New York-Presbyterian Hospital and Memorial Sloan Kettering Cancer Institute. Dr. Golding-Granado has been practicing internal medicine for more than 15 years in New York and New Jersey. Her focus over these past 15 years has been in managing diabetes, managing menopause, women's health issues, hormonal therapy, skin health, and corrective vitamin therapy. She has seen her private practice get busier with less time being spent promoting preventive health issues and more time spent reacting to disease. Dr. Golding-Granado's observations lead to her belief that medical aesthetic services are the missing link to a patient-centered approach to preventative care. Her passion for weight loss, nutrition, and hormone replacement therapy have made our medical weight loss program, bioidentical hormone replacement program, and vitamin replacement program for her specialties. She also specializes in skincare, facial aesthetics, and acne treatment options. Dr. Golding-Granado's medical aesthetic practice allows her to remain involved and focused on issues that impact healthcare.
Danielle F. D'Alessio is a Master Aesthetic Injection Specialist here at Synergy Wellness and MediSpa. Prior to entering the world of Aesthetics and Wellness, Danielle D'Alessio, PA-C practiced Emergency Medicine at CentraState Medical Center in Freehold, NJ, and for 3 years at St. Francis Medical Center in Trenton, NJ as Chief PA of the Emergency Department. This knowledge and experience enable her to engage with her patients on a much higher level.
In 2017 she opened her first Medical Spa – Synergy Wellness and MediSpa in Red Bank, NJ. She has since then treated over 6,000 patients in Aesthetics and Wellness and has earned herself the title Master Aesthetic Injection Specialist and is one of the Top 5% of Injectors. She prides herself in injecting patients to obtain a more youthful, natural result. She also specializes in Medical Weight Loss and BioIdentical Hormones and is Clinical Director for CoolSculpting and CoolSculpting Elite at Synergy Wellness and MediSpa.
She is always happy to greet you with her warm smile and help you achieve all of your aesthetic and wellness goals!
We all just want to be a more youthful version of our beautiful selves.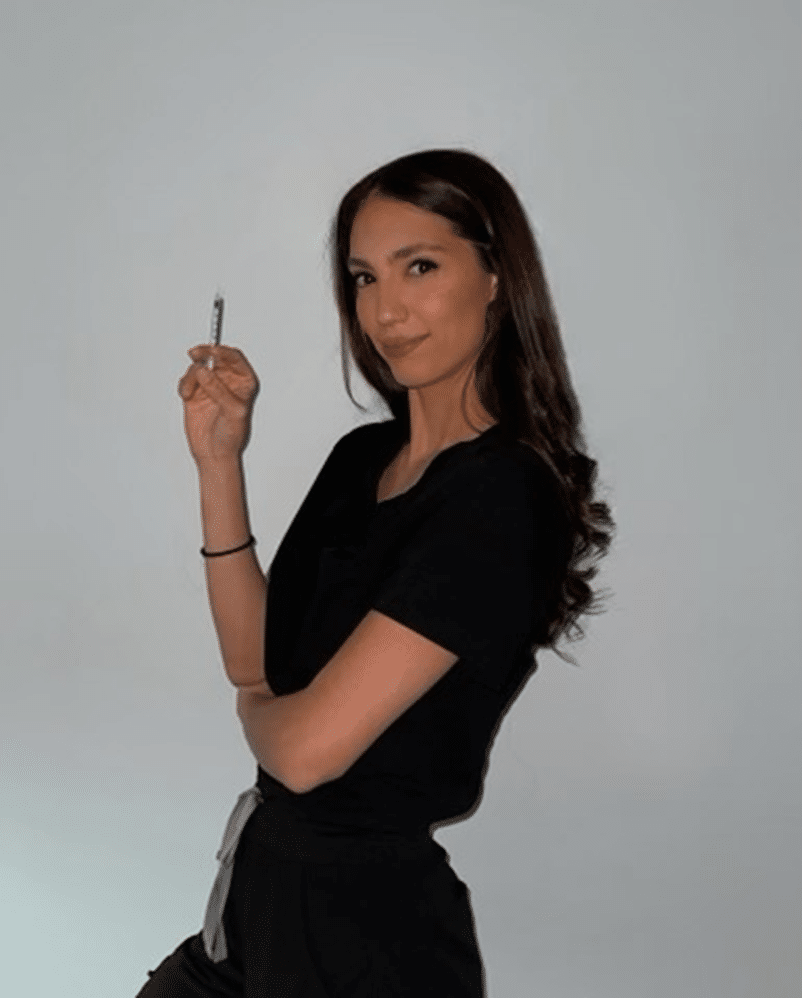 Nicole is a Registered Nurse and currently in school to become a Nurse Practitioner. Nicole has worked in the hospital setting for two years on a med-surg/telemetry floor as well as being an Aesthetic injector. Nicole has been a part of Synergy Wellness and MediSpa for over 2 years and recently joined the team full time. Nicole is certified in neurotoxin and filler injections, CO2 laser treatments, Coolsculpting Elite, Laser Hair Removal, and so many more amazing aesthetic services! Nicole has fallen in love with aesthetics and as someone who once struggled with self-esteem and self-confidence, it is very important to her to help her patients gain that back. Nicole feels that the power of aesthetics is amazing, and she loves watching it expand throughout the years. She can't wait to see you in the spa and help you reach all of your aesthetic goals!
Medical Aesthetics is where Nicole found her true calling, a deep passion, blending aesthetic medicine with creative skill allowing her to assist others feel better about themselves and lead cheerier lives. Nicole understands the correlation, that when one looks better, they feel better.
Born in Queens, NY, Nicole graduated from Seton Hall University with her BSN. She has relished a thriving career in nursing for over a decade, including high acuity medical/surgical, emergency room/trauma, and care management.
Nicole takes pride in making her patients feel confident, upon enhancing beautiful/handsome features,  allowing them to age gracefully while maintaining a natural look.
Dedicated to continuing education and staying current on aesthetic practices, on her spare time, Nicole loves taking adventure walks with her rescue dog Austin, cherishes time spent with family& friends, cooking,  and loves traveling when time allows.
We Would Love To Hear From You